Tom Montgomery-Swan of Linley Swan, a company which designs powerboats and performance craft, entered their company's latest creation, the Ribeye A600 Elite, in the 10-day Round Ireland Challenge.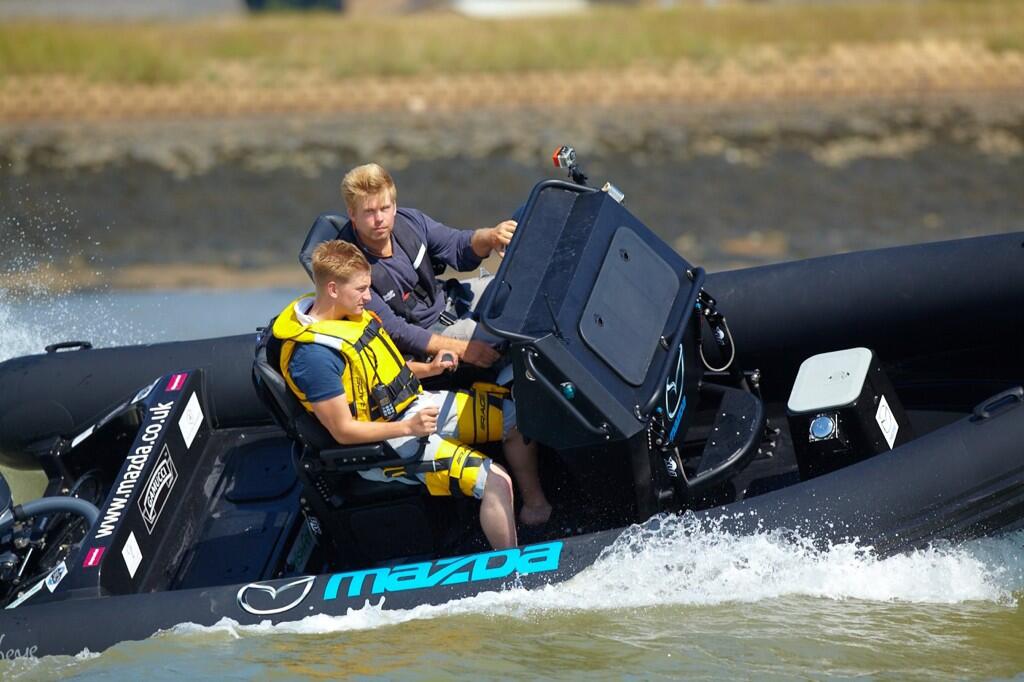 Tom's boat was one of the smallest in the fleet of 27, yet it outperformed all the others, sometimes battling through testing weather conditions.
Tom said: "After 10 days only 13 boats finished. On one occasion I was in a force seven, the weather came in and I was battered for about 14 hours."
"All my electricity went down and I ended up using Google apps on my phone 40 miles off shore. That leg I came in half an hour before everyone. "There was also a day from Fenit to a place called Dingle where the wind was coming down the mountains and vortexing, creating sea spouts and tornados. "It was a really dangerous situation, and we had the coastguard helicopter come out and guide us into Fenit because it was a life threatening situation."
A lifelong boating enthusiast, Tom became the youngest person ever to circumnavigate the UK at the age of 12, before going into business for himself at the age of 17, a year after he started competitive powerboat racing.
Now aged 24, he recently moved to Budleigh to have a base close to the sea, and the Round Ireland challenge, for which he was sponsored by Mazda UK, Gamucci, Irish Ferries and DF Sales, was his latest charity expedition.
He said: "Each year I try and do something that's positive for charity, and tests myself and the process of designing and boatbuilding."
The trip raised £45,300 for charity, with the main beneficiaries being the RNLI and Great Ormond Street. Money was raised by auctioning rides on the boat, both during the event itself and afterwards, and appeals for donations through social media.
Tom said: "I was very privileged at a young age to get into boating and start racing. The tie up with Great Ormond Street gives kids the chance to come and see the boat and enjoy it."
So if you'd like to find out more about Tom's great achievement, or about us here at Gamucci, don't hesitate to get in contact via mail@gamucci.com or we're on Twitter / Facebook
Source: http://www.exmouthjournal.co.uk/news/charity_windfall_from_round_ireland_powerboat_challenge_1_2339191